Publications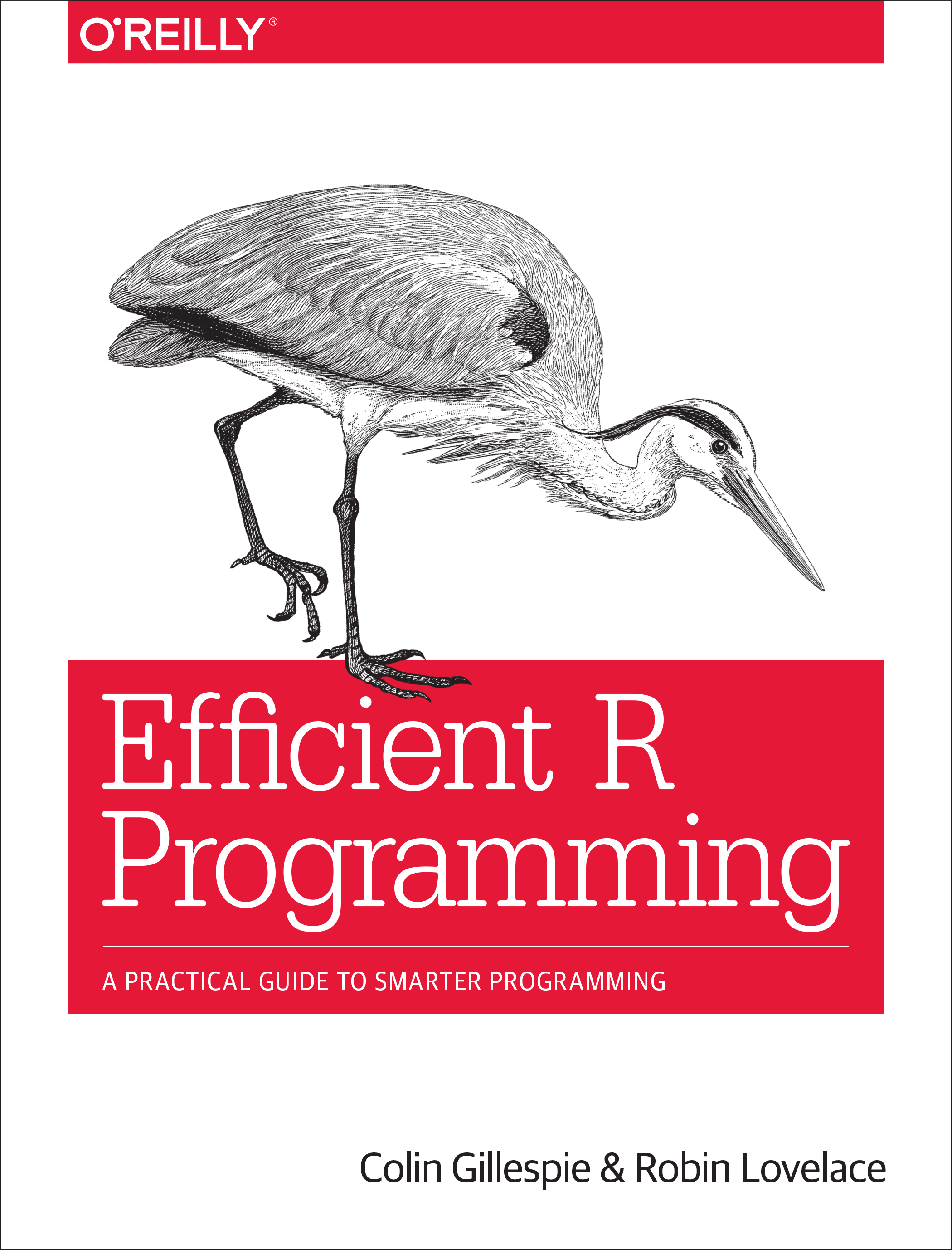 My publications can be grouped into four main areas: modelling, stochastic processes, computing and statistical consultancy. Obviously there is considerable overlap between research areas. Please contact me if you wish copies or have questions about the articles below.
Books
Efficient R programming
[Amazon.com], [Amazon.co.uk], [HTML version], [source code]
Colin Gillespie and Robin Lovelace
O'Reilly Media, Inc. 2016.
All Published Work